These are links from our Scoop It page between February 1st and February 17th:
Job pro­mot­ing plant sci­ence in the UK

UK Plant Sciences Federation Executive Officer
Salary: £31,000 — £40,000
The Society of Biology has a num­ber of Special Interest Groups that provide expert­ise on spe­cific top­ics within the Biosciences. The UK Plant Sciences Federation (UKPSF) was estab­lished as a Special Interest Group in November 2011. It aims to bring together the plant sci­ence com­munity in the UK and cre­ate a coordin­ated approach to research, industry, fund­ing and edu­ca­tion in this vital sec­tor of the bios­ciences. The Society of Biology has a vacancy for a full-time mem­ber of staff who will man­age the UKPSF and its out­puts. This pos­i­tion is jointly fun­ded by the Gatsby Charitable Foundation and the Society for Experimental Biology. For more inform­a­tion on the UK Plant Sciences Federation, please visit: http://​plantsci​.org​.uk/


Plants Use Body Clocks to Prepare for Battle

Biologists at Rice University have dis­covered that while plants might look fairly inact­ive in the day, they are sur­repti­tiously pre­par­ing for battle with hungry insects.
The Spring 2012 edi­tion of LE1, the University of Leicester's cor­por­ate magazine, fea­tur­ing our very own Professor Pat Heslop-Banana!


The Potato's Contribution to Population and Urbanization: Evidence From A Historical Experiment

We exploit regional vari­ation in suit­ab­il­ity for cul­tiv­at­ing pota­toes, together with time vari­ation arising from their intro­duc­tion to the Old World from the Americas, to estim­ate the impact of pota­toes on Old World pop­u­la­tion and urb­an­iz­a­tion. Our res­ults show that the intro­duc­tion of the potato was respons­ible for a sig­ni­fic­ant por­tion of the increase in pop­u­la­tion and urb­an­iz­a­tion observed dur­ing the eight­eenth and nine­teenth cen­tur­ies. According to our most con­ser­vat­ive estim­ates, the intro­duc­tion of the potato accounts for approx­im­ately one-quarter of the growth in Old World pop­u­la­tion and urb­an­iz­a­tion between 1700 and 1900. Additional evid­ence from within-country com­par­is­ons of city pop­u­la­tions and adult heights also con­firms the cross-country findings.


Food secur­ity in Pakistan: past and present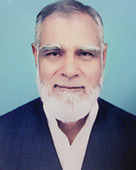 A strong national agri­cul­tural research sys­tem is neces­sary to increase and sus­tain food pro­duc­tion. In Pakistan, national agri­cul­tural research sys­tem con­sists of the Federal Pakistan Agricultural Research Council (PARC), as well as pro­vin­cial research insti­tutes and agri­cul­tural uni­ver­sit­ies. PARC aims to con­duct, sup­port coordin­ate and pro­mote agri­cul­tural research through­out Pakistan. PARC intro­duced National Coordinated Research Programmes (NCRP) in 1976 on vari­ous crops, such as wheat and sugar, to strengthen research cap­ab­il­it­ies. NCRPs were proven to be very effect­ive at increas­ing pro­ductiv­ity by releas­ing a sig­ni­fic­ant num­ber of high yield­ing crops and pro­duc­tion tech­no­lo­gies. Until the 1980s, PARC imple­men­ted 33 NCRPs on major com­mod­it­ies and dis­cip­lines in close col­lab­or­a­tion with pro­vin­cial insti­tu­tions. But in 2009, due to lack of fund­ing, all NCRPs were terminated.


Carrots as illus­trated in Ancient Manuscripts

Now pic­tures of car­rot vari­et­ies from medi­aeval illu­min­ated manu­scripts have been brought together: Illustrations of Carrot, Daucus, Pastinaca and Staphylinos…Herbals are a par­tic­u­larly inter­est­ing group in the his­tory of writ­ten com­mu­nic­a­tion in that they have always been in cir­cu­la­tion since the antiquit­ies and were not 'redis­covered' dur­ing the renaissance.
Despite the faith­ful tran­scrip­tion of the manu­script text by mon­astic scribes, dis­tor­tions inev­it­ably crept in as the work passed from one hand to the next. Greater vari­ation exists among the illus­tra­tions which were often painted without ref­er­ence to the liv­ing world.
Harry S. Paris, Marie-Christine Daunay and Jules Janick have had sev­eral beau­ti­fully illus­trated papers in Annals of Botany over recent years with rig­or­ous ana­lysis of the cucum­bers (Cucumis) and Solanaceae spe­cies : Occidental dif­fu­sion of cucum­ber (Cucumis sat­ivus) 500‑1300 CE: two routes to Europe. Ann Bot (2012) 109(1): 117–126 http://​dx​.doi​.org/​1​0​.​1​0​9​3​/​a​o​b​/​m​c​r28 
Medieval herbal icon­o­graphy and lex­ico­graphy of Cucumis (cucum­ber and melon, Cucurbitaceae) in the Occident, 1300–1458. Ann Bot (2011) 108(3): 471–484 http://​dx​.doi​.org/​1​0​.​1​0​9​3​/​a​o​b​/​m​c​r​182 
The Cucurbitaceae and Solanaceae illus­trated in medi­eval manu­scripts known as the Tacuinum Sanitatis
Ann Bot (2009) 103(8): 1187–1205 http://​dx​.doi​.org/​1​0​.​1​0​9​3​/​a​o​b​/​m​c​p​055 


Humble moss 'brought on ice ages'



Thanks to Plants, We Will Never Find A Planet Like Earth: Scientific American