These are links from our Scoop It page between March 18th and March 31st:
How to feed the world in 2050: actions in a chan­ging cli­mate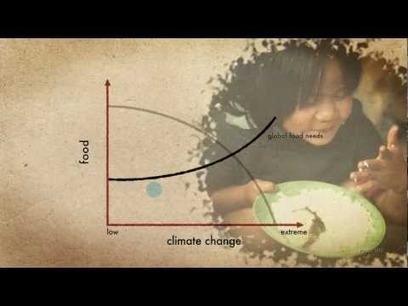 This short video visu­ally show how our future actions, includ­ing changes in diet, reduc­tions of food waste, and optim­iz­a­tion of food yields through research, can increase the "safe space" for food production.
Also see the accom­pa­ny­ing report that was released this month: "Achieving Food Security in a Changing Climate" http://​ccafs​.cgiar​.org/​c​o​m​m​i​s​s​i​o​n​/​r​e​p​o​r​ts/


Gene behind van Gogh's sun­flowers pin­pointed


A team of plant bio­lo­gists has iden­ti­fied the gene respons­ible for the 'double-flower' muta­tion immor­tal­ized by Vincent van Gogh in his iconic Sunflowers series.


Why Ireland needs to test GM pota­toes

A major new European Union study is set to exam­ine the effects of grow­ing genet­ic­ally mod­i­fied, blight-resistant potato plants on biod­iversity and the envir­on­ment in agri­cul­tural eco­sys­tems. It will also see the first GM crops being grown in Ireland since the late 1990s.


Plant DNA speaks English, iden­ti­fies new spe­cies

The import­ant changes to the way sci­ent­ists name new plants that took effect on 1 January 2012 included the fall of the so-called Latin require­ment — a stip­u­la­tion that descrip­tions or dia­gnoses of new spe­cies had to be in Latin. In an art­icle in the open access journal PhytoKeys, bot­an­ists Natalia Filipowicz (Medical University of Gdańsk), Michael Nee (New York Botanical Garden), and Susanne Renner (University of Munich), now provide the first English-language dia­gnosis of a new spe­cies that relies exclus­ively on DNA data.
Description and molecu­lar dia­gnosis of a new spe­cies of Brunfelsia (Solanaceae) from the Bolivian and Argentinean Andes. PhytoKeys 10: 83–94, doi: 10.3897/phytokeys.10.2558 http://​www​.pensoft​.net/​j​o​u​r​n​a​l​s​/​p​h​y​t​o​k​e​y​s​/​a​r​t​i​c​l​e​/​2​5​5​8​/​d​e​s​c​r​i​p​t​i​o​n​-​a​n​d​-​m​o​l​e​c​u​l​a​r​-​d​i​a​g​n​o​s​i​s​-​o​f​-​a​-​n​e​w​-​s​p​e​c​i​e​s​-​o​f​-​b​r​u​n​f​e​l​s​i​a​-​s​o​l​a​n​a​c​e​a​e​-​f​r​o​m​-​t​h​e​-​b​o​l​i​v​i​a​n​-​a​n​d​-​a​r​g​e​n​t​i​n​e​a​n​-​a​n​des


Temperature Sensitive Genes Tell Flowers to Open : Discovery News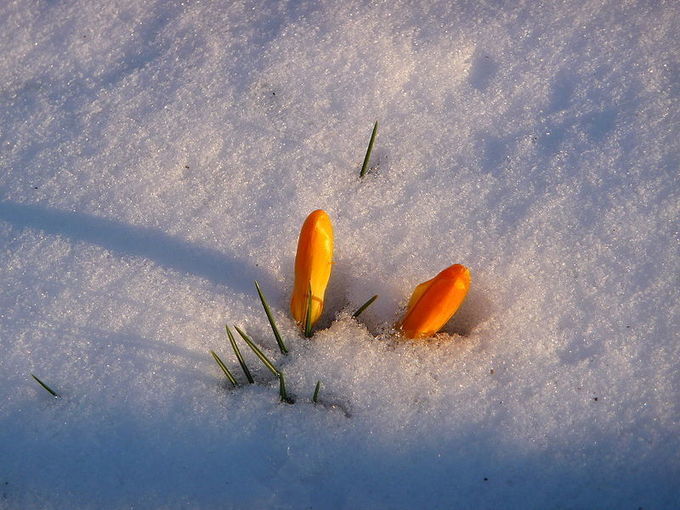 Biologists have found a genet­ic­ally reg­u­lated chem­ical path­way that influ­ences plants response to temperature.
On Sunday, Cornell University's corpse flower (Amorphophallus titanum), a gigantic Sumatran plant that reeks of death, bloomed. It was one of only 140 such plants to bloom in cul­tiv­a­tion in recor­ded history.


Noise dis­rupts growth of plants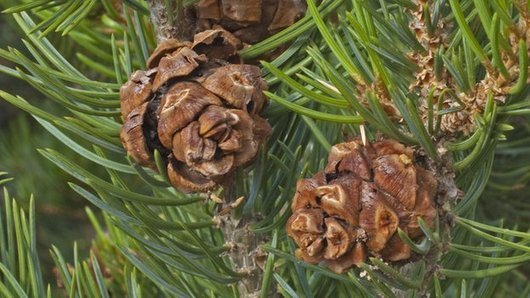 Researchers have found that indus­trial noise dis­rup­ted the beha­viour of anim­als that pol­lin­ate plants and dis­perse seeds. Noise could be slowly trans­form­ing our land­scape, espe­cially by chan­ging the dis­persal of slow-growing trees.
The study is pub­lished in the Royal Society Proceedings B: http://​rspb​.roy​also​ci​ety​pub​lish​ing​.org/​c​o​n​t​e​n​t​/​e​a​r​l​y​/​2​0​1​2​/​0​3​/​1​5​/​r​s​p​b​.​2​0​1​2​.​0​230
The New Phytologist Tansley Medal is awar­ded annu­ally in recog­ni­tion of an out­stand­ing con­tri­bu­tion to research in plant sci­ence by an indi­vidual in the early stages of their career. The win­ner will receive a prize of £2000 (GBP) and will author a Minireview that will be pub­lished in New Phytologist, accom­pan­ied by a com­ment from the Editor-in-Chief and Tansley reviews Editor.
Applications for 2012 should be received by 15 April.


Retrotransposons Control Fruit-Specific, Cold-Dependent Accumulation of Anthocyanins in Blood Oranges

Traditionally, Sicilian blood oranges (Citrus sin­en­sis) have been asso­ci­ated with car­di­ovas­cu­lar health, and con­sump­tion has been shown to pre­vent obesity in mice fed a high-fat diet. Despite increas­ing con­sumer interest in these health-promoting attrib­utes, pro­duc­tion of blood oranges remains unre­li­able due largely to a depend­ency on cold for full color form­a­tion. We show that Sicilian blood orange arose by inser­tion of a Copia-like retro­trans­po­son adja­cent to a gene encod­ing Ruby, a MYB tran­scrip­tional activ­ator of antho­cy­anin production.


101 ways to try to grow Arabidopsis


Very thor­ough sum­mary of best prac­tices for grow­ing Arabidopsis. What size pots? What tem­per­at­ure? How much light? With pho­tos and ref­er­ences. Good resource for stu­dent researchers!
Don't for­get to share this one with them too:
The top 10 ways to kill Arabidopsis, by Sean May at NASC.
(http://​ara​bidop​sis​.info/​i​n​f​o​r​m​a​t​i​o​n​/​k​i​l​l​.​pdf)