These are links from our Scoop It page between April 13th and April 26th:
Tomatoes: GM, Aroma And Tradition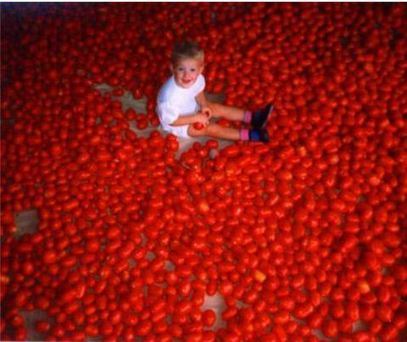 When we carry out tra­di­tions, we are under the illu­sion that we are repeat­ing acts dat­ing back to the dawn of our cul­ture. But a few years later, as an adoles­cent, a plaque at Montreal's Botanical Gardens made me aware that toma­toes are not indi­gen­ous to the Old World, let alone Italy. Pasta can be traced to the Roman Empire, but it was eaten without tomato sauce.
via Rodomiro Ortiz


Can we count animal extinc­tions?


Twenty years ago a con­ven­tion on biod­iversity was agreed at the Rio Earth Summit — but do we know how many spe­cies are becom­ing extinct?
It is pos­sible to count the num­ber of spe­cies known to be extinct. The International Union for Conservation of Nature (IUCN) does just that. It has lis­ted 801 animal and plant spe­cies (mostly animal) known to have gone extinct since 1500.
But if it's really true that up to 150 spe­cies are being lost every day, shouldn't we expect to be able to name more than 801 extinct spe­cies in 512 years?
The New York Botanical Garden; the Missouri Botanical Garden; The Royal Botanic Gardens, Kew; and the Royal Botanic Garden Edinburgh have announced plans to develop the World Flora — the first mod­ern, online cata­log of the world's plants — by the year 2020. This massive under­tak­ing will include the com­pil­a­tion of inform­a­tion on up to 400,000 plant spe­cies world­wide. It will also achieve a primary tar­get of the Global Strategy for Plant Conservation, an ambi­tious effort first adop­ted by the United Nations' Convention on Biological Diversity in 2002, to halt the con­tinu­ing loss of plant biod­iversity around the globe.


Plant & Crop Science Blog: How to cre­ate resi­li­ent agri­cul­ture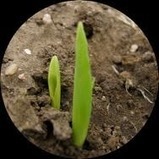 Economic growth with resi­li­ence to envir­on­mental threats will be cent­ral to the agenda of the UN Conference on Sustainable Development (Rio+20) in June this year, which aims to map out a path­way of sus­tain­able devel­op­ment for the planet.
The 'zero draft', the doc­u­ment that will form the basis of con­fer­ence nego­ti­ations, states a resolve to fight hun­ger, erad­ic­ate poverty and work towards just and eco­nom­ic­ally stable soci­et­ies.
Food secur­ity is crit­ical to this mis­sion. The threats are numer­ous: repeated food price spikes; short­ages of good-quality land and water; rising energy and fer­til­iser prices; and the con­sequences of cli­mate change.
Already, some­where between 900 mil­lion and a bil­lion people are chron­ic­ally hungry, and by 2050 agri­cul­ture will have to cope with these threats while feed­ing a grow­ing pop­u­la­tion with chan­ging diet­ary demands. This will require doub­ling food pro­duc­tion, espe­cially if we are to build up reserves for cli­matic extremes.
To do this requires sus­tain­able intens­i­fic­a­tion — get­ting more from less — on a dur­able basis.


History is key factor in plant dis­ease vir­ulence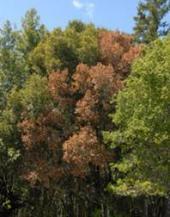 The vir­ulence of plant-borne dis­eases depends on not just the par­tic­u­lar strain of a patho­gen, but on where the patho­gen has been before land­ing in its host, accord­ing to new research results:
http://www.plosone.org/article/info%3Adoi%2F10.1371%2Fjournal.pone.0034728 ;


Resident poet for botanic garden


There once was a woman from Roath,
Who liked to feel earth 'tween her toeth,
Her new poetry book,
Could be worth a look,
Because she's almost cer­tainly bet­ter at mak­ing rhymes than I am.
If you think that out­reach doesn't have to be firmly mondis­cip­lin­ary then this sounds like good news.


PLoS Pathogens: The Arbuscular Mycorrhizal Symbiosis: Origin and Evolution of a Beneficial Plant Infection


Nicolas Corradi and Paola Bonfante from Canada and Italy review an ancient and eco­lo­gic­ally crit­ical fungal lin­eage: Arbuscular mycor­rhizal fungi (AMF) rep­res­ent a mono­phyletic fungal lin­eage (Glomeromycota) that bene­fits ter­restrial eco­sys­tems world­wide by estab­lish­ing an intim­ate asso­ci­ation with the roots of most land plants: the mycor­rhizal sym­bi­osis. This rela­tion­ship res­ults in an improved acquis­i­tion of nutri­ents (e.g., phos­phate and nitrates) from the soil by the plant part­ners and, in exchange, allows the AMF to obtain the pho­to­syn­thet­ic­ally fixed car­bon sources (e.g., sug­ars) neces­sary for their sur­vival and propaga­tion [1], [2] (Figure 1). This fungal lin­eage is known to impact the func­tion and biod­iversity of entire eco­sys­tems by pro­du­cing extens­ive under­ground net­works, com­posed of hyphae and spores, that inter­con­nect a num­ber of unre­lated indi­vidual plant spe­cies [1], [2]. These net­works also func­tion as a sig­ni­fic­ant sink for atmo­spheric car­bon diox­ide, and rep­res­ent sig­ni­fic­ant under­ground "nutri­ent high­ways" that bene­fit entire plant and micro­bial com­munit­ies. Indeed, AMF spores and hyphae are also a valu­able source of food for many soil microor­gan­isms (i.e., bac­teria, other fungi, and nem­at­odes), and because of their many bene­fi­cial effects on ter­restrial eco­sys­tems, AMF are widely used in organic agri­cul­ture and plant nurs­er­ies to improve the growth of eco­nom­ic­ally import­ant species.


Scientists find how plants grow to escape shade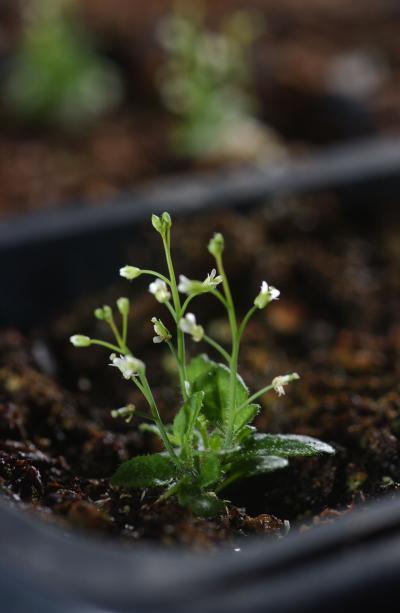 Mild mannered though they seem, plants are extremely com­pet­it­ive, espe­cially when it comes to get­ting their fair share of sun­light. Whether a forest or a farm, where plants grow a battle wages for the sun's rays.


Direct trans­fer of plant genes from chloro­plasts into the cell nuc­leus

Chloroplasts, the plant cell's green solar power gen­er­at­ors, were once liv­ing beings in their own right. This changed about one bil­lion years ago, when they were swal­lowed up but not diges­ted by lar­ger cells. Since then, they have lost much of their autonomy. As time went on, most of their genetic inform­a­tion found its way into the cell nuc­leus; today, chloro­plasts would no longer be able to live out­side their host cell. Scientists have dis­covered that chloro­plast genes take a dir­ect route to the cell nuc­leus, where they can be cor­rectly read in spite of their archi­tec­tural differences.