These are links from our Scoop It page between April 4th and April 13th:
The Importance and Challenge of rapid mul­ti­plic­a­tion of Vegetative Crops in Africa | Africaseed​.net

Realizing the poten­tial of Africa's veget­at­ive crops requires new tools for rapid mul­ti­plic­a­tion of healthy and improved plant­ing mater­ial. Bananas, plantains, cas­sava, potato and sweet-potato, as well as other indi­gen­ous African root veget­ables are key in solv­ing Africa's food and income secur­ity chal­lenges. The total pro­duc­tion of these crops almost doubles that of maize, rice and wheat in Africa. These veget­at­ively propag­ated crops are an excel­lent source of cheap energy and are a key staple foods in Sub-Saharan Africa. From Rodomiro Ortiz …


Orchids Are as Finicky as the Fungi That Nourish Them: Scientific American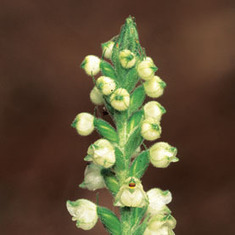 "[T]hough they grow in every U.S. state and on every con­tinent except Antarctica, many [orch­ids] are endangered, and the flowers are exceed­ingly sens­it­ive to environ­mental changes. Native orch­ids' dust­like seeds will grow only if nour­ished by cer­tain groups of root fungi, known as mycor­rhizal fungi.


A Business Model to Feed 9 Billion | Landscapes for People, Food, and Nature Blog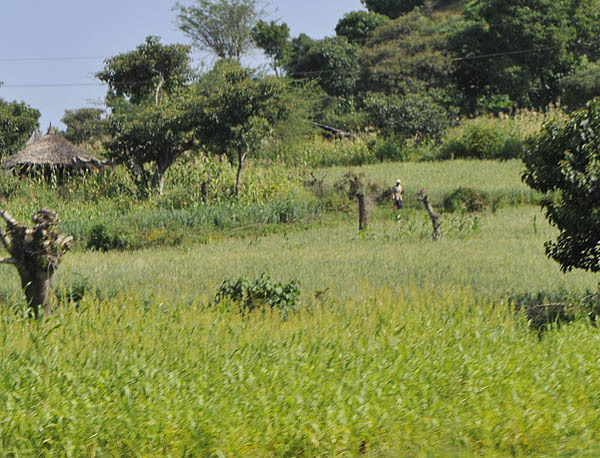 One Acre Fund is an organ­iz­a­tion that "helps East African farm­ers grow their way out of hun­ger." So why a small­holder agri­cul­tural devel­op­ment organ­iz­a­tion on the Landscapes Blog? There is no dis­cus­sion of mul­tiple eco­sys­tem ser­vices, or the role of trees and wild­life hab­itat in a land­scape. But the organization's pro­jects address issues of credit, insur­ance, seed, and access to mar­kets that are also essen­tial for any integ­rated approach to sus­tain­able and scal­able agri­cul­tural devel­op­ment to suc­ceed. And it is organ­iz­a­tions like One Acre, that have built rela­tion­ship with an aggreg­ated group of small-scale farm­ers, that could play import­ant roles in devel­op­ing agri­cul­tural pro­duc­tion sys­tems that provide these food and live­li­hood bene­fits, while also pro­tect­ing the health of the nat­ural ecosystems.


Biotech and Organic Farming: Coexisting Peacefully | IIP Digital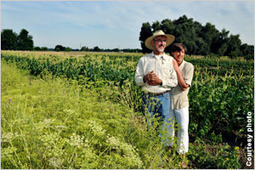 A plant patho­lo­gist and an organic farmer co-author a book about how agri­cul­tural bio­tech­no­logy and organic farm­ing can coex­ist to pro­duce abund­ant food and enhance the eco­lo­gic sus­tain­ab­il­ity of farms.


Land for Life: Securing our com­mon future | Global Environment Facility

A new book to con­vey how sus­tain­able land man­age­ment (SLM) prac­tices are help­ing shape a sus­tain­able future for people and the planet. The book is illus­trated with high qual­ity pho­tos donated by the GoodPlanet Foundation and from other sources, to demon­strate how human ingenu­ity is largely driv­ing innov­a­tions in soil, land, water, and veget­a­tion man­age­ment. It describes how har­ness­ing nat­ural, social, and cul­tural cap­ital is address­ing fun­da­mental needs for live­li­hood and well-being—food, water, energy, and wealth—while deliv­er­ing global envir­on­mental benefits.


A bit touchy: Plants' insect defenses activ­ated by touch

Jasmonate plays a crit­ical role in ini­ti­at­ing plant defenses against plant-eating insects. When jas­mon­ate levels go up, the plant increases pro­duc­tion of meta­bol­ites that give herb­i­vores an upset stom­ach. Jasmonate defenses, which also pro­tect against some fungal infec­tions, are employed by vir­tu­ally all plants, includ­ing toma­toes, rice and corn. The new study provides the first evid­ence that these defenses are triggered when plants are touched. In a new study, stu­dents touched the plants in a labor­at­ory, but research­ers say the touch-induced response could also be activ­ated by anim­als, includ­ing insects, and wind.


New to nature: Solanum bare­tiae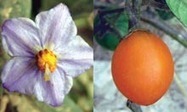 Jeanne Baret was an intrepid 18th-century French explorer who is only now receiv­ing long-overdue recog­ni­tion. She served as assist­ant to ship's bot­an­ist Philibert Commerson on the cir­cum­nav­ig­a­tion voy­age of the Etoile when it set sail in 1766 under the com­mand of Louis Antoine de Bougainville. In the course of col­lect­ing with Commerson more than 6,000 plant spe­ci­mens, now housed in the French national herb­ar­ium of the Muséum national d'Histoire naturelle in Paris, Baret became the first woman to circle the globe. So why have you prob­ably not heard of her before now? Because women were pro­hib­ited from even being aboard ves­sels under French naval regulations.


Airborne Signals from a Wounded Leaf


Methanol emit­ted by a wounded plant acts as a sig­nal that enhances anti­bac­terial res­ist­ance and facil­it­ates viral spread in neigh­bor­ing plants.


Current Opinion in Plant Biology: Oomycetes, effect­ors, and all that jazz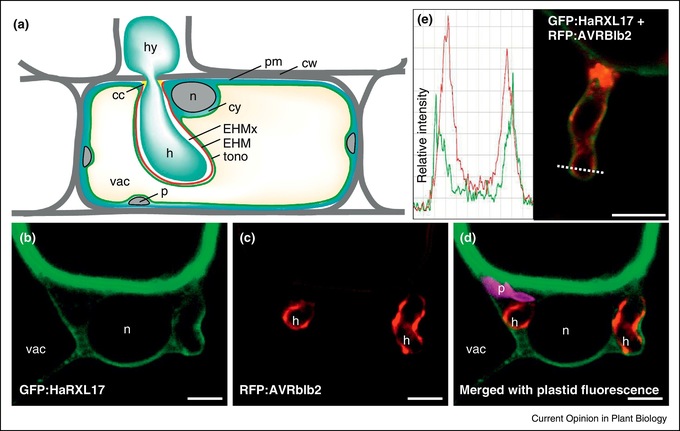 Plant patho­genic oomy­cetes secrete a diverse rep­er­toire of effector pro­teins that mod­u­late host innate immunity and enable para­sitic infec­tion. Understanding how effect­ors evolve, trans­lo­cate and traffic inside host cells, and per­turb host pro­cesses are major themes in the study of oomycete–plant inter­ac­tions. The last year has seen import­ant pro­gress in the study of oomy­cete effect­ors with, not­ably, the elu­cid­a­tion of the 3D struc­tures of five RXLR effect­ors, and novel insights into how cyto­plas­mic effect­ors sub­vert host cells. In this review, we dis­cuss these and other recent advances and high­light the most import­ant open ques­tions in oomy­cete effector biology.


Farm-fresh infringe­ment: Can you viol­ate a pat­ent by plant­ing some seeds?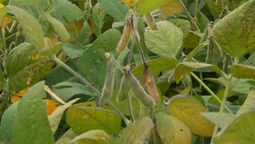 One farmer argues that when Monsanto sells a seed, farm­ers are free to do as they please with it—and its des­cend­ants. Monsanto claims pat­ent infringe­ment. The Supreme Court may decide.