These are links from our Scoop It page between July 25th and August 4th:
Urban Agriculture: Overcoming the Legacy of a City's Past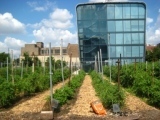 When most people think about cit­ies, heavy industry, crowded hous­ing and vacant lots are some of the images that can come to mind. Lush veget­able fields and orch­ards are rarely part of the picture.


Warwick Systems Biology at SEB 2012 « « Weeding the GemsWeeding the Gems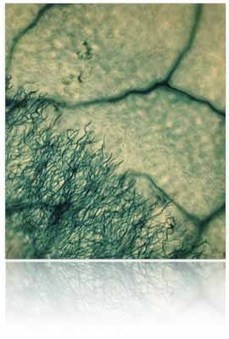 Katherine Denby reviews the University of Warwick Systems Biology present­a­tions at the 2012 SEB conference.


Mangrove CO2 stor­age 'eco­nomic'


Protecting man­groves to lock car­bon away in trees may be an eco­nomic way to curb cli­mate change, research suggests.


Olympians of the botan­ical world


Taking a look at some of the plants that push the bound­ar­ies in the botan­ical world.


Suburbs and sus­tain­ab­il­ity: Unlocking the grey­fields to inhibit urban sprawl from Peter Newton


In the face of sus­tained pop­u­la­tion growth, our big cit­ies con­tinue to sprawl into the green­fields, des­pite the now well recog­nised prob­lems asso­ci­ated with higher infra­struc­ture costs, lack of amen­ity, car depend­ency, poor job access, dimin­ished agri­cul­ture and open space.
A model for dir­ect­ing pop­u­la­tion and invest­ment inwards — to inner city brown­field pre­cincts — was estab­lished over 20 years ago thanks to the fed­eral government's Better Cities pro­gram. Of itself, how­ever, brown­field redevel­op­ment will fail to deliver the net addi­tions of infill hous­ing required.
The solu­tion lies in the grey­fields — those age­ing but occu­pied tracts of inner and middle ring sub­ur­bia that are phys­ic­ally, tech­no­lo­gic­ally and envir­on­ment­ally fail­ing and which rep­res­ent under-capitalised assets in The Conversation, Research Professor in Sustainable Urbanism at Swinburne University of Technology Peter Newton states that the solu­tion to the prob­lem of urban sprawl in Australia lies in inner and middle grey­fields suburbs.
Announcements by both NSW and Victorian gov­ern­ments in recent weeks that they would con­tinue to encour­age the devel­op­ment of new hous­ing on the fringes of Sydney and Melbourne revealed that urban plan­ning in Australia is yet to find a solu­tion for unlock­ing the poten­tial for hous­ing redevel­op­ment in the middle sub­urbs of the nation's largest and fast­est grow­ing cities.
Targets of more than 60 per cent and 50 per cent of infill hous­ing for each city respect­ively, estab­lished in recent metro stra­tegic plans, are not being achieved."
from http://​WWW​.green​ca​reers​.net​.au and
http://​thecon​ver​sa​tion​.edu​.au/​u​n​l​o​c​k​i​n​g​-​t​h​e​-​g​r​e​y​f​i​e​l​d​s​-​t​o​-​i​n​h​i​b​i​t​-​u​r​b​a​n​-​s​p​r​a​w​l​-​7​748

The Ghost Forest Art Project arrived at the National Botanic Garden of Wales today.
"Ghost Forest is an ori­ginal and ambi­tious art install­a­tion by Angela Palmer which visu­ally expresses the con­nec­tion between defor­est­a­tion and cli­mate change."


PLoS ONE: Weed Risk Assessment for Aquatic Plants: Modification of a New Zealand System for the United States

PLoS ONE: an inclus­ive, peer-reviewed, open-access resource from the PUBLIC LIBRARY OF SCIENCE. Reports of well-performed sci­entific stud­ies from all dis­cip­lines freely avail­able to the whole world.


Plantwise know­ledge bank of crop pests & dis­eases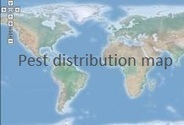 release of the Plantwise Knowledge Bank, the open-access inform­a­tion resource from CABI cov­er­ing crop pests and diseases.
Plantwise is a global pro­gramme to improve food secur­ity, alle­vi­ate poverty and improve live­li­hoods. Plantwise helps devel­op­ing coun­tries estab­lish a net­work of plant clin­ics run by CABI trained 'plant doc­tors', where farm­ers can bring crops afflic­ted by pests or disease.
With dia­gnostic tools, treat­ment advice and pest dis­tri­bu­tion inform­a­tion, the Knowledge Bank was designed to sup­port those involved in plant health in devel­op­ing coun­tries, espe­cially plant doc­tors. However, as this inform­a­tion is of value to a wide range of users we also invite all work­ing in plant health across the world to access the resource.
The Knowledge Bank con­tains a range of fea­tures, all of which can be filtered by coun­try, including:
·         Interactive pest and dis­ease dis­tri­bu­tion maps
·         Thousands of fact sheets and data sheets on plants and their pests
·         Diagnostic tools
·         New pest alerts
·         The latest news on plant health from around the world
The Knowledge Bank is cent­ral to the Plantwise pro­gramme, provid­ing truly global inform­a­tion sup­port. From uni­ver­sity aca­dem­ics, to small­holder farm­ers, the know­ledge provided will bene­fit the entire plant health community.


Fossils hint at first grass­lands


Early rodents add evid­ence for Earth's first grass­lands
By Nick Crumpton BBC News
One of the recently dis­covered fossil rodents hin­ted at a grass­land eco­sys­tem. The finds add weight to the sug­ges­tion that grass­lands appeared in South America 15 mil­lion years before any­where else on Earth, after a period of global cool­ing.
The struc­ture of the anim­als' cheek teeth have been inter­preted as being adap­ted to a diet of plants found in open, dry environments.
The work appears in American Museum Novitates.


Essays on the future for devel­op­mental bio­logy


The nom­in­ees of the first essay com­pet­i­tion run by Development and the Node!
Joanna Asprer – "An Excitingly Predictable 'Omic Future"
and
Máté Varga – "There'll be dragons? – The com­ing era of arti­fi­cially altered development"