These are links from our Scoop It page between September 21st and January 21st:
Wrong spe­cies of Maple leaf on new Canadian bank notes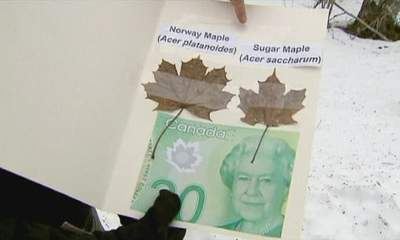 The Bank of Canada blundered by using a Norwegian maple leaf instead of the country's nat­ive vari­ety on its new bank­notes, plant experts have claimed.
Atlantic Canada Conservation Data Centre bot­an­ist Sean Blaney high­lighted the dif­fer­ence between the leaf on new \$20, \$50 and \$100 notes and the North American sugar maple.
He said: "It's really hard to deny the image is of a Norway maple."
He said the Norway maple has more lobes — or sec­tions — has a more poin­ted out­line than the sugar maple and the lobe that rises in the centre is shorter than the sugar maple's.


Creative Commons licenses and the non-commercial con­di­tion: Implications for the re-use of biod­iversity inform­a­tion — Pensoft



The Creative Commons (CC) licenses are a suite of copyright-based licenses defin­ing terms for the dis­tri­bu­tion and re-use of cre­at­ive works … Although many people identify "non-commercial" with "non-profit", detailed ana­lysis reveals that sig­ni­fic­ant dif­fer­ences exist and that the license may impose some unex­pec­ted re-use lim­it­a­tions on works thus licensed. After provid­ing back­ground inform­a­tion on the con­cepts of Creative Commons licenses in gen­eral, this con­tri­bu­tion focuses on the NC condition,


Let's Talk About Soil — English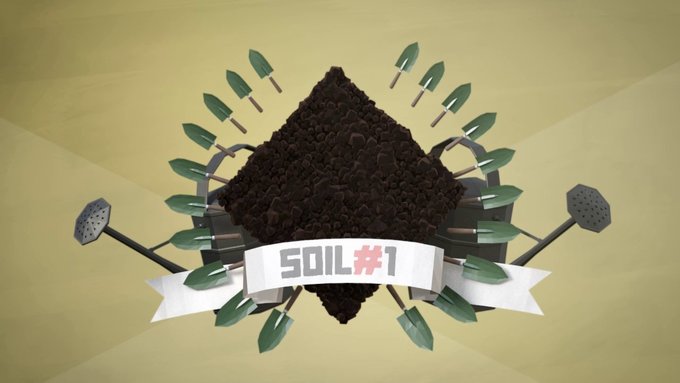 This anim­ated film tells the real­ity of soil resources around the world, cov­er­ing the issues of degrad­a­tion, urb­an­iz­a­tion, land grabbing and over­ex­ploit­a­tion; the…


Wild things: Plants on tele­vi­sion in the UK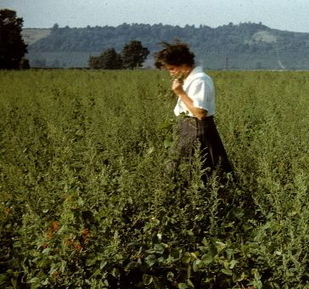 We've just received the fol­low­ing little plug from Trevor Dines…

Just to let you know that Wild Things, the new Channel 4 series that I've been involved with, will begin at 8.30pm on Monday 21st Jan. This new six-part series opens up a com­pletely dif­fer­ent view on the world around us, reveal­ing how plants offer an under­stand­ing of chan­ging British wild­life. Using maps to show which spe­cies have come and gone over the last 50 years, each epis­ode explores a dif­fer­ent part of Britain and tells the stor­ies and the sci­ence behind the changes.
With help from Plantlife, the Botanical Society of the British Isles, the British Lichen Society and the British Bryological Society, as well as Bangor University and Treborth Botanic Garden, Wild Things aims to intro­duce maps and change to a whole new audi­ence in an access­ible and slightly quirky way. A book, The Wild Things Guide to the Changing Plants of the British Isles: Guide to the Changing Plants of the British Isles, com­plete with maps, illus­tra­tions and more back­ground inform­a­tion, has also been writ­ten to accom­pany the series.
The Botanical Society of the British Isles is the lead­ing organ­isa­tion for iden­ti­fic­a­tion of British and Irish plants.


Peak Farmland: The End of Agricultural Expansion? | Landscapes for People, Food, and Nature Blog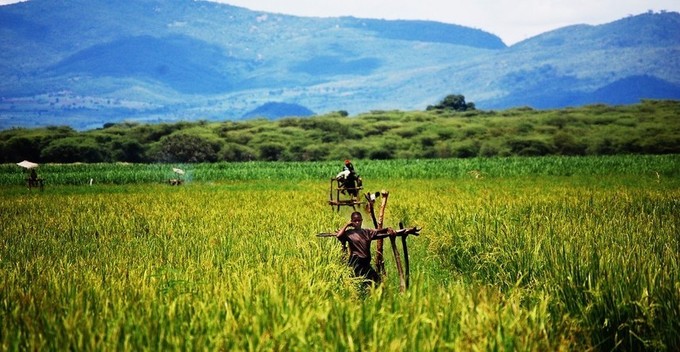 Annals of Botany: Plant Science Research's insight:
"We've heard of the immin­ent peak oil, peak water, and in some circles even peak soil. Now research­ers at the Rockefeller University in New York say that we may have reached peak farm­land. This is not to say that the planet no longer has arable land to spare, but rather that agri­cul­tural pro­duc­tion has reached a point at which no new land is needed to grow adequate food. Arecent study by Ausubel, Wernick, and Waggoner cites increased yield per hec­tare in coun­tries like India and China as rein­ing in agri­cul­tural land expansion."


Welcome to 2013, the International Year of Quinoa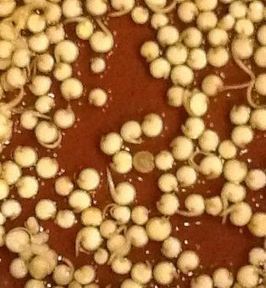 Can we call quinoa a grain? Why do people care?  Where did all these geese feet come from, and what does Ban Ki-moon have to do with it?  On long winter runs, Katherine's mind wanders over such que…


Aegle marmelos or Bael — a mono­typic genus in Rutaceae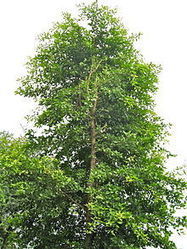 Annals of Botany: Plant Science Research's insight:
I've been learn­ing about a spe­cies I had not come across before in the Rutaceae (Citrus fam­ily). Wikipedia makes it sound inter­est­ing both botan­ic­ally and cul­tur­ally. I'll look out for it, but be care­ful with the 'Hazards' noted of the hard-shelled heavy fruit fall­ing onto you!
Here is our attempt to encour­age people to get people inter­ested in keep­ing an eye for inter­est­ing spe­cies on their local patches whilst also improv­ing iden­ti­fic­a­tion skills. The gen­eral premise is…


A garden in winter : worthy or worth­less ?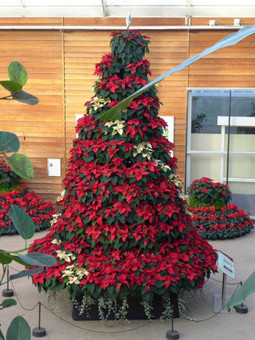 Winter has come. Plants die, days are short and gloomy, every­one is sup­posed to hide under blankets watch­ing some old movie on TV. Many gar­dens close : after all, who would like to brave the cold t…


Annual research report: AATF-African Agricultural Technology Foundation



The new Annual report for AATF has just been pub­lisehd. Highlights of the cross-Africa research that it enables include:
Uganda pre­pares to deploy seed to con­trol Striga infest­a­tion in maize
Burkina Faso under­takes con­fined field tri­als for Maruca-resistant cowpea
Development of Kenyan banana vari­et­ies with res­ist­ance to bac­terial wilt begins as prom­ising trial res­ults are repor­ted in Uganda
Conventional drought-tolerant maize vari­et­ies sub­mit­ted for national per­form­ance tri­als
Uganda approves test­ing of rice in con­fined field tri­als
Aflatoxin con­trol tech­no­logy tested in Kenya


Bianca Jagger: life depends on a thin layer of soil — Telegraph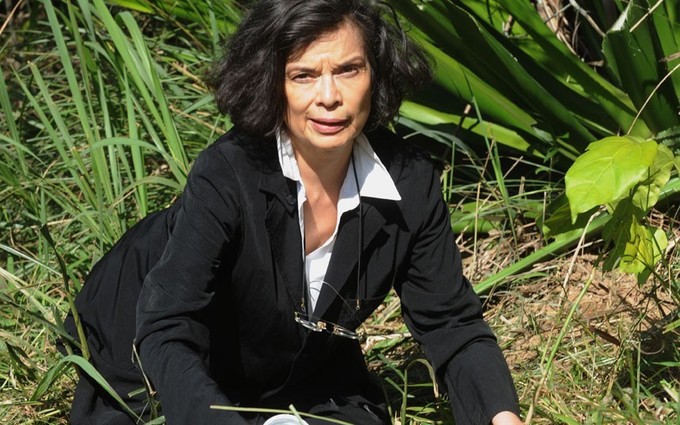 As her ex-husband's band goes on tour again, she is head­ing a drive to restore veget­a­tion to the world's degraded lands…
envir­on­ment­al­ists have long cam­paigned over the pol­lu­tion of the earth's air and water, its chan­ging cli­mate and its dis­ap­pear­ing wild­life, they have remained pretty silent about the state of its soil. Yet all ter­restrial life depends on a thin layer of earth, nor­mally just six to 10 inches thick, for sur­vival – and the world loses at least 30 bil­lion tons of it a year, mostly from the dry­lands that provide nearly half of the world's food.


The his­tory of gene dis­cov­ery in banana — Rodomiro Ortiz on AgBioDiver blog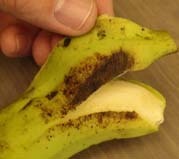 Attentive read­ers may well remem­ber a Nibble from a couple of months back announ­cing the "Discovery of genes for res­ist­ance to black Sigatoka in bananas".
Rodomiro Ortiz writes on Host plant res­ist­ance genes for black Sigatoka in banana and plantain: two dec­ades of research on the genet­ics and inher­it­ance of host plant res­ist­ance to black Sigatoka in Musa. Black Sigatoka (or black leaf streak) is a major global con­straint for grow­ing one of our favor­ite fruits: banana and plantain (Musa spp.). The dis­ease devel­ops faster where humid­ity and rain­fall are high. Yield loss to black Sigatoka ranges from 33 to 50% because this leaf spot dis­ease affects neg­at­ively both fruit num­ber and weight.
(Picture shows red thrip dam­age not Sigatoka — but a dead leaf with no fruit does not sug­gest banana! PHH)


When stu­dents answer back over sur­veyed and the wrong answers!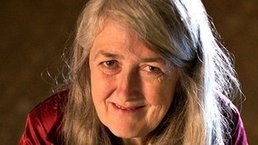 Students are given a con­stant stream of ques­tion­naires to assess the stand­ard of their courses and lec­tur­ers, but is that really the point?
"dis­sat­is­fac­tion and dis­com­fort have their own, import­ant, role to play in a good uni­ver­sity edu­ca­tion. We're aim­ing to push our stu­dents to think dif­fer­ently, to move out of their intel­lec­tual com­fort zone, to read and dis­cuss texts that are almost too hard for them to man­age. It is, and it's meant to be, destabilizing.
At the same time, we're urging them never to be sat­is­fied with the argu­ments they are presen­ted with … "


Top degree sub­jects for gradu­ate start­ing salar­ies. Plant sci­ences third. via SPS — Which? University




Want to study a degree course with a top gradu­ate salary? Find out which sub­jects were best for start­ing salar­ies last year and the types of jobs that grads go into.
3. Botany (plant sci­ences): £28,591
Only a hand­ful of stu­dents take this sub­ject, but their expert­ise is in high demand from employ­ers in a num­ber of areas includ­ing crop engin­eer­ing and bio­fuel research. A sub­stan­tial num­ber of plant sci­ence grads pur­sue careers in indus­trial and aca­demic research, and so go on to fur­ther study six months after graduation.


Salvia Chewing Gum: a Formula For Enhancing Psycho-spirituality


Salvia, as its name sug­gests (Latin sal­vere, to feel well and healthy) has for mil­lenia been used as a herb. Now the use in chew­ing gum as been patented!
"The present inven­tion relates to a chew­ing gum for­mu­la­tion that serves as a means for awaken­ing human con­scious­ness and mind­ful­ness to the sen­sorial sub­tleties, which in turn strengthens sov­er­eignty such that over­all psycho-spirituality is enhanced. …"


No such pipe, or this pipe has been deleted
This data comes from pipes​.yahoo​.com but the Pipe does not exist or has been deleted.

No such pipe, or this pipe has been deleted
This data comes from pipes​.yahoo​.com but the Pipe does not exist or has been deleted.

The big pic­ture | Harvesting the Sun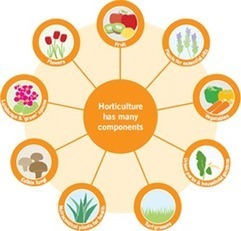 Horticulturalists provide food to feed the world, beau­tify our
neigh­bour­hoods, dec­or­ate our gar­dens and give ambi­ence
and well­being by com­bin­ing the energy of the sun with soil,
seeds, water, and ingenu­ity. Their enter­prises range in
size from the sub­sist­ence micro gar­dens of vil­lages to
huge com­mer­cial enter­prises with large hold­ings
of green­house and field crops and extens­ive orch­ards. Horticulture is also parks, pub­lic gar­dens and reserves,
sports fields and golf courses, trees, veget­ables
and flowers in urban and peri-urban com­munit­ies, home gar­dens for food and beauty. Such facil­it­ies have aes­thetic, soci­olo­gical and psy­cho­lo­gical bene­fits for human kind.


How to sow your own exotic meadow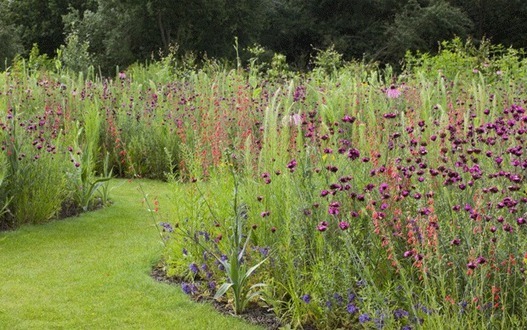 Garden designer Tom Stuart-Smith has used his expert­ise to cre­ate an exotic, smaller-scale ver­sion of the Olympic wild­flower mead­ows. Sarah Raven reports
. It went down mag­ni­fi­cently.
This style of "garden­ing" makes com­plete sense on an urban land­scape scale. Gone are the days when local coun­cils had the money to cre­ate expans­ive gar­dens with bought-in plants. It is much cheaper to grow from seed, and bet­ter still if areas can be direct-sown. Also gone are the pub­lic funds to keep up labour-intensive shrub and herb­aceous beds, typ­ical of our older parks, and the will­ing­ness to use gal­lons of water to keep them alive. That's why nat­ive wild­flower "mead­ows" and prairie gar­dens using exotic spe­cies are the way for­ward for urban landscapes


Botany Sci Fi? Short stor­ies as tools for teach­ing

I par­ticuarly enjoyed the short story at the end of this week's Nature,  called "Without", by Fran Wilde  (http://​www​.nature​.com/​n​a​t​u​r​e​/​j​o​u​r​n​a​l​/​v​4​8​9​/​n​7​4​1​6​/​f​u​l​l​/​4​8​9​4​6​6​a​.​h​tml). I found another story she'd writ­ten, "Everybody loves a hero" (http://​daily​science​fic​tion​.com/​s​c​i​e​n​c​e​-​f​i​c​t​i​o​n​/​s​u​p​e​r​h​e​r​o​/​f​r​a​n​-​w​i​l​d​e​/​e​v​e​r​y​o​n​e​-​l​o​v​e​s​-​a​-​h​ero), and also dis­covered the site "Daily Science Fiction".
With just a little explor­ing, I found two stor­ies that could be effect­ive ways to start dis­cus­sions in a bio­logy course.
"A con­cert of flowers"  fea­tures a 'doc­tor of alien bot­any', and addresses ques­tions of con­ser­va­tion and the value of spe­cies (http://​daily​science​fic​tion​.com/​s​c​i​e​n​c​e​-​f​i​c​t​i​o​n​/​b​i​o​t​e​c​h​/​k​a​t​e​-​o​-​c​o​n​n​o​r​/​a​-​c​o​n​c​e​r​t​-​o​f​-​f​l​o​w​ers).
"Sweet as peaches" looks at a world that struggles to sus­tain the human pop­u­la­tion, so chil­dren grow up never know­ing peaches (http://​daily​science​fic​tion​.com/​s​c​i​e​n​c​e​-​f​i​c​t​i​o​n​/​b​i​o​t​e​c​h​/​s​h​a​n​e​-​d​-​r​h​i​n​e​w​a​l​d​/​s​w​e​e​t​-​a​s​-​p​e​a​c​hes).
The story in Nature, Without, is also in the 'col­lapsed eco­sys­tem' genre, which I find par­tic­u­larly effect­ive as teach­ing tools. Yes, it's sci fi, but how sure are we that it isn't where we're headed?
I should also share a link (but not neces­sar­ily an endorse­ment) to "Silent Running", the 1972 film set "in a future where all flora is extinct on Earth. An astro­naut is given orders to des­troy the last of Earth's plant life being kept in a green­house on board a space­craft" (http://​www​.imdb​.com/​t​i​t​l​e​/​t​t​0​0​6​7​7​56/).


Friday film: Botany con­sult­ant on Avatar « « Weeding the GemsWeeding the Gems


Professor Jodie Holt, con­sult­ant bot­an­ist on Avatar, gives a lec­ture on the plants in Avatar and their real world inspiration.


Wild Plants Post: Solving the riddle of the Amazon's nitro­gen cycle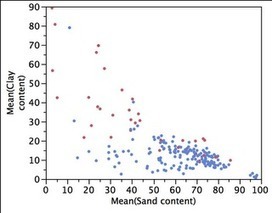 Does the Amazon have a unique Nitrogen cycle? Possibly, but if so what is caus­ing that? There's lots of things that are unique about the Amazon basin, and Joseph Craine has been think­ing about clays.